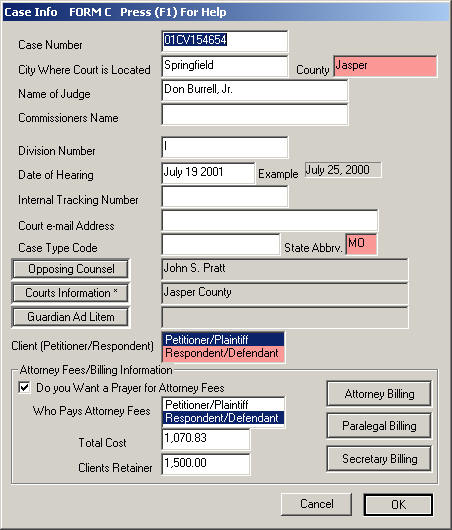 ---
The data on this screen will guide the software to draft case-specific and circuit-specific documents and correspondence with the court and other counsel. With Attorney's Assistant you will compile a directory of this information so that future cases will only require "point & click" to fill in most of the fields.
The Fees/Billing section at the bottom of the screen allows you to designate who will pay your fees and to record the amount of retainer obtained. If you are billing on an hourly basis, you and your staff can enter time spent on the case by using the buttons on the right. A cost-to-date is calculated after each entry and shown in the Total Cost box.
Click Up to return to the Front Screen and select another topic screen.